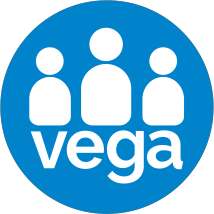 Position Description: Customer Success Agent
The Organisation:
Vega is a managment software for non-profits, a fundraising and social reach platform that combines workflow automation, supporter engagement, campaign and financial management from the website to the back office. Their mission is to empower charities and community organizations of all sizes by giving them the ability to manage and engage with their supporters quickly, easily and inexpensively.
Overview:
The Customer Success Agent is responsible for the wellbeing of Vega's customers and championing their success within the organisation. This role is to maintain a customer success and support function helping Vega clients maximise their use of the platform.
Reports To: Client Success Technical Lead
Liaises with: Head of Sales
Head of Development
Others as required
Responsible for:
Managing the ZENDESK system of support ticket logging, identification, and resolution where possible
Identifying and developing ways to deliver responses to clients that create materials and resources for future use.
When available, offer training services for clients designed to reduce support calls
DUTIES
Responsible for frontline customer support through various channels
Advise the Client Success Technical Lead regarding developments required to ensure the best outcomes for customers are achieved
Maintain reporting systems and provide regular updates on key metrics
Develop and implement customer success measures
Manage and contribute to knowledge base, training and support resources
Develop resources for partners and customers to better utilise Vega including contributing to training materials and programmes.
Position Development
Full Training in Vega, Zendesk and other support systems
Pathways to develop technical skills or client management skills
KPI'S
Support Tickets are responded to, in or better than industry standard times
Clients feel satisfied in response levels
Records are kept of all interactions with clients
Security and Integrity of data is maintained at all times
Clients are treated with respect and courtesy
Other Success measures to be developed and agreed upon
Skills Required
At least 2 years' experience working on a database within a fundraising team
Demonstrated ability to meet deadlines, and handle and prioritize simultaneous requests
Creative and analytical thinker with strong problem-solving skills
Must demonstrate ability to communicate effectively verbally and in writing
Ability to critically evaluate and prioritize information gathered from multiple sources and reconcile conflicts
Ability to assess the impact of new requirements on fundraising CRMs and other integrated systems